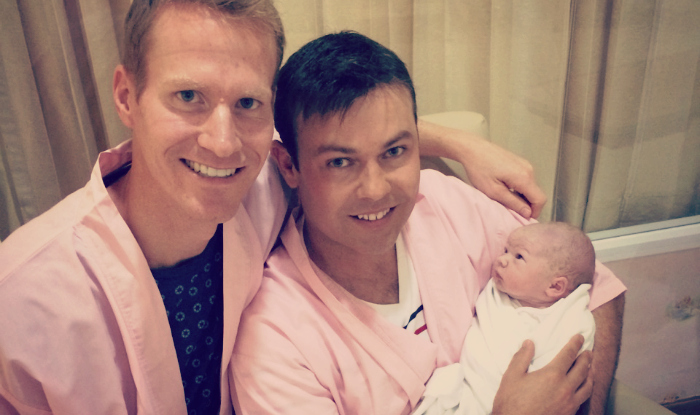 Paul Van Duren & Shane Brennen
Molly Kathleen, born 24 March 2014
"We had researched almost every country in the world about surrogacy, based on price, proximity, laws, and feedback from others who had been through the surrogacy process. When we were recommended to see Addy at Talent IVF, we were at ease right away with her knowledge of laws and processes around the region, experience with IVF treatments, and she also has a medical background herself. What's more, she understood what we were going through as she herself has children through IVF.
"If we have one piece of advice for people looking at surrogacy in Asia, or anywhere really, it would be to make sure you have a good agency standing by you. It makes every bit of difference. We'd had some bad experiences before, but the whole process with Talent IVF was so smooth. Trust us: get a good agency. It's the best decision you'll make… besides the decision to have a child, of course!"