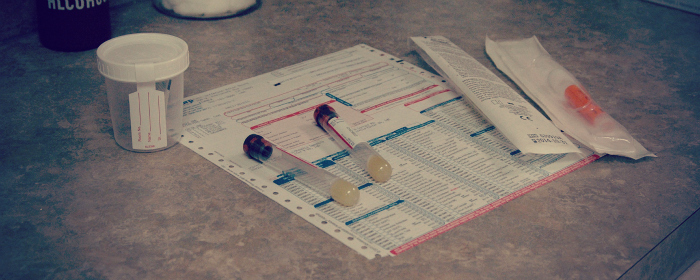 DETAILED REPORTING SERVICES AFTER EVERY APPOINTMENT
We note the importance of keeping everyone involved informed at every step of the IVF and/or Surrogacy process. This is why Talent IVF Asia issues detailed reports after every appointment.
Our reporting starts from the medical pre-screening of Donors and Surrogates. Then, we provide full pre-implantation IVF reports, from OPU (Ovum Pick-Up) and ICSI (Intracytoplasmic Sperm Injection) to Comparative Genomic Hybridization (CGH) – including PGS and PGD – through to Embryo Transfer (ET).
After every appointment of your Surrogate, we issue an ANC (Antenatal Care) report, including everything from the Surrogate Mother's vital signs, to results of her physical exams and ultrasound examinations, to updates on the heath and progress of the fetus. A medication summary is also provided in the ANC report.
BEFORE PREGNANCY
Before Embryo Transfer (ET)
• PGS (Pre-implantation Genetic Screening)
• PGD (Pre-implantation Genetic Diagnosis)
18-21 days after first date of Last Menstrual Period (LMP)
• Embryo Transfer (ET)

FIRST TRIMESTER
12-15 days after ET
• Pregnancy Test / Detection of BHCG (Beta Human Chorionic Gonadotropin)
Six (6) weeks after LMP
• Detection of Gestational Sac
Eight (8) weeks after LMP
• Scan for Heartbeat
12-13 weeks
• 4D scan for chromosomal abnormalities (CD of scan sent directly to IP's address)
• Blood scan for Down's Syndrome
• Nuchal Scan for chromosomal abnormalities
• Non-Invasive Aneuploidy Test (Panorama / NIFTY) for chromosomal abnormalities (if required)

SECOND TRIMESTER
Monthly Antenatal Care (ANC) appointment reports
A Talent IVF Asia staff member accompanies your Surrogate Mother to every appointment, with special attention to the Antenatal Care appointments. We also provide you with full ANC reporting after each and every appointment. Your Surrogate's ANC appointments include full check-ups for herself and your baby, including:
• Body Weight
• Blood Pressure
• Urine Protein
• EDD (Estimate Due Date), EDC (Expected Date of Confinement) from LMP (Last Menstrual Period / Date) and Ultrasound
• Results of Physical Exam – signs and symptom, daily activity, food, milk, etc.
• Results of Ultrasound Examination (including picture of ultrasound and a CD of scan sent to IP's home)
• Placenta Update
• Fetal Heart Rate
• Fetal Height
• Fundal Height
• Summary of Medications
18-20 weeks
• 4D scan for chromosomal anomalies (CD of scan sent directly to IP's address)
28-30 weeks
• Blood test for Diabetes Mellitus
29-32 weeks
• 4D scan for chromosomal anomalies (CD of scan sent directly to IP's address)
• Blood test for Gestational Diabetes

THIRD TRIMESTER
Weekly Antenatal Care (ANC) appointment reports
• 32 weeks
• 33 weeks
• 34 weeks
• 35 weeks
• 36 weeks
• 37-38 weeks
(see above for full report inclusions)
39-40 weeks
• Caesarean Section birth